Executive Summary
We face a talent crisis both nationwide and in Springdale. As we reach full employment, companies are struggling to find qualified workers. Local employers cannot find enough employees with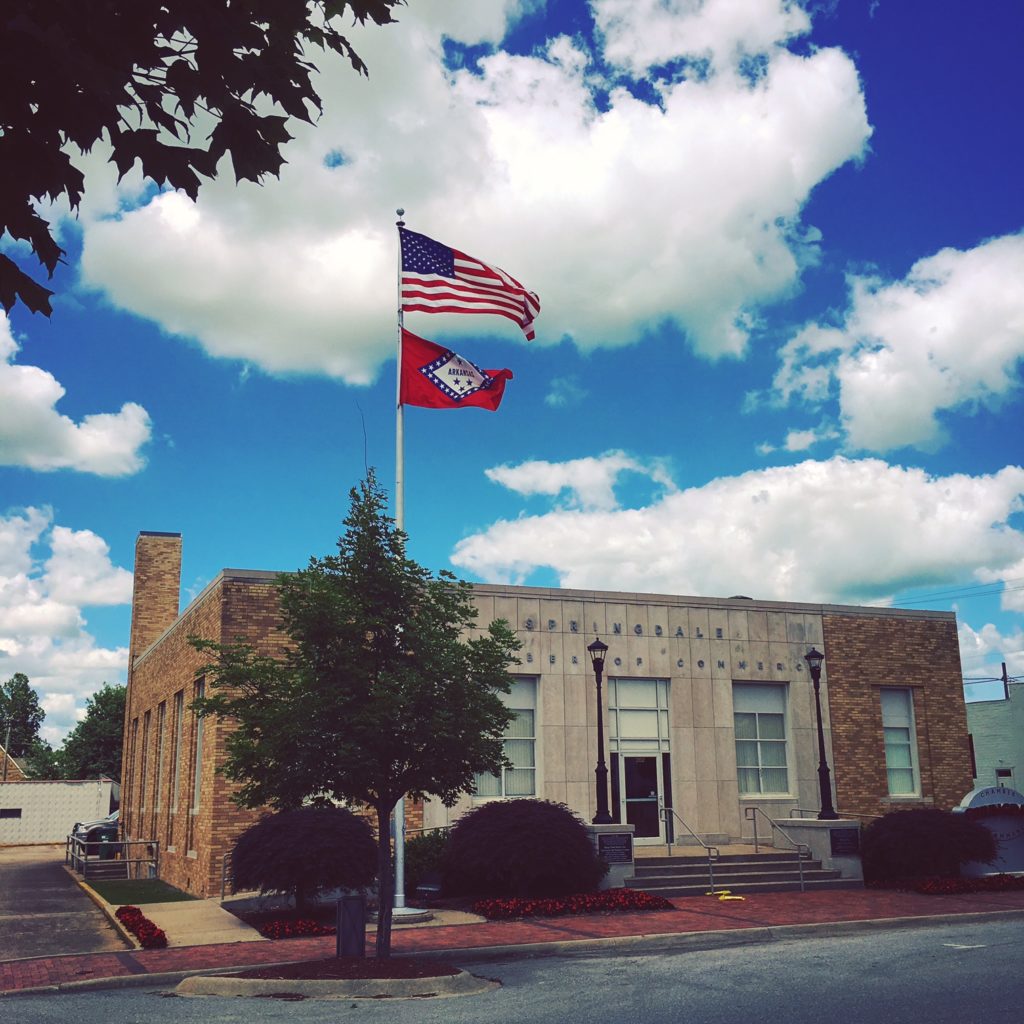 the skills to meet their needs.
Projections show that middle skills jobs will be a crucial part of future employment in Northwest Arkansas. Nearly 49 percent of all jobs in 2020 will require middle skills.
The Chamber commissioned a study to find out which middle skills occupations will be in highest demand in the coming decade.
Middle skills careers encompass a variety of occupations. Many of these jobs do not require a four-year degree, though employees may need training or certification beyond high school. The study found annual openings in Springdale and the surrounding region for skilled employees far exceed current training pipelines and capacity of current training programs.
Skill Requirements of Jobs in 2020 for Northwest Arkansas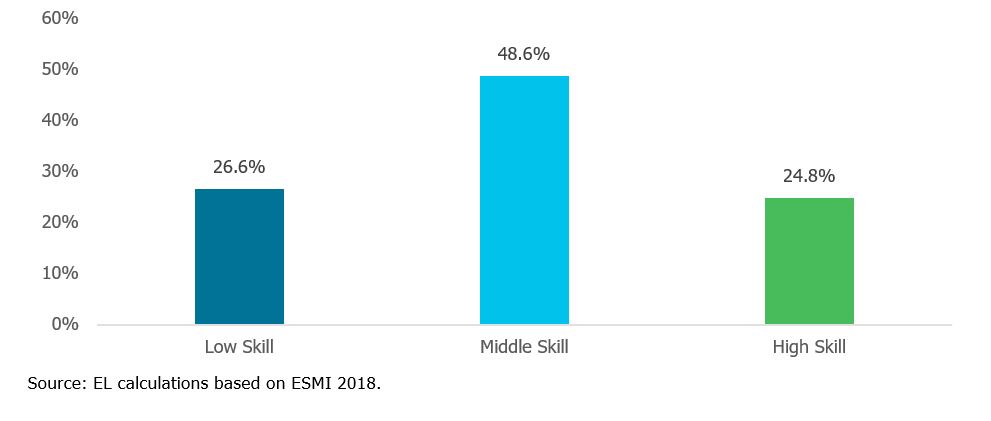 Findings
Researchers evaluated occupations across a variety of factors, including real time job postings and projected annual openings and created an index to rank occupations against each other. Several occupations emerge as "high-demand" opportunities for training.
High-Demand Occupations
Mechanics and Repairs
-Automotive
-Diesel
-Industrial Machinery
-Refrigeration
-HVAC
Healthcare Assistants
-Nursing
-Medical
-Dental
-Home Health
Electricians
Truck Drivers
Computer User Support
Sales (with Focus on Wholesale Trade)
Many of these careers provide a good income with several paying well over $40,000 a year. Earnings potential rises significantly as employees gain additional skills and experience.
While the study identifies high-demand jobs, it also reveals a disconnect in which fields students are engaged in most. The number one in-demand job in Northwest Arkansas is sales representatives for wholesale and manufacturing companies. This occupation has a predicted need for 466 new workers each year. This job only requires a high school diploma and the median wage is over $28 per hour. The most comparable career and technical education program, marketing, saw just seven students complete a course of studies focused on that career path in the last school year.
Researchers attribute low interest in many high-demand careers to outdated perceptions of these jobs and a lack of understanding about what they entail and earnings potential. Many parents and students may also be dissuaded from enrolling in training programs at Northwest Technical Institute (NWTI), the area's only technical school, because of the outdated look and feel of the campus.
NWTI has long been hampered by stagnant funding and restrictive regulations. Re-imagining and rebranding NWTI with a modern, state-of-the art campus and training programs would elevate perceptions of these careers to attract talent.
Recommendations
The study compared resources in Springdale to similar communities and analyzed successful
workforce training programs nationwide to identify impactful actions the Chamber and other
stakeholders can take. Recommendations include:
Improve the physical capacity and quality, private sector engagement and public image of Northwest Technical Institute – A world-class NWTI would transform workforce delivery training in Northwest Arkansas through increasing overall training capacity for in-demand occupations, improving the image of middle skill occupations among parents, students, educators and workers that need additional training, and engaging current business leaders in a facility that reflects their aspirations for the region's While this is a difficult goal, it is one that would yield the greatest short and long-term impacts.
Increase work experience opportunities for local school students – Expanding work experiences, such as internships and apprenticeships, will have numerous benefits: greater student and parent engagement with the business community; better understanding of local occupation and career opportunities; and the potential for businesses to obtain more work-ready new employees.
Work with the State Legislature to increase discretionary funding for the upskilling of existing workers – By increasing the availability of funding for existing businesses and their workforce partners to upskill and retrain their existing workers, the state can ensure greater community and family stability, save transitional support costs and strengthen business competitiveness.
Conclusion
The Chamber intends for the results of this study to be used to help education and training providers better align their programs to meet employer needs.
The Springdale Chamber is already taking action on the study's recommendations. Work is underway to develop a new strategic plan for Northwest Technical Institute focused on growing capacity of high demand programs and improving public perception of training programs for skilled careers.
The Chamber will continue working with industry stakeholders, our public education system and secondary training providers to attract more people to in-demand career fields and provide opportunities for hands-on work experience and skills training programs.